This is a beautiful Zeiss Ikon Nettar camera in wonderful condition. It features an f/6.3 75mm lens, which is fully tested and fires at all speeds, aperture stops down well & focus is very smooth.
The Nettar series by Zeiss Ikon was a successful range of self-erecting folding cameras for 120 roll film (often described as B2 6x9 film). Several types were offered for 6×9cm, 6×6cm and 6×4.5cm format, with different lenses in a variety of shutters.
Zeiss Ikon always advertised the Nettar series as being for the amateur photographer. Nevertheless these cameras share many parts with the much more expensive Ikonta series (e.g. body and struts). The Nettar series may lack the higher specified lens/shutter combinations and things like film type and speed memo discs but the observed built quality is en par with that of the Ikontas.
Manual focus 6x9 folding camera released by Zeiss Ikon in 1933. Many variants were made both pre and post-WWII. Metal body available in black.
Lens Options: Novar-Anastigmat, Nettar, & Tessar (10.5cm or 11cm).
Shutter Options: Derval, Nettar, Klio, Telma, Compur, Compur-Rapid, Vario, Pronto, or Pronto-S leaf shutters
Minimum focus distance: 2m
Size: 167 x 88 x 38mm (folded)
Weight: 574g
Takes 120 medium format film & comes supplied with a roll of expired film, so you're ready to get shooting straight away!
A beautiful camera to get into medium format with, you will really feel the history of it every time you fire the shutter.
Returns accepted within 14 days if there is an issue with the camera.
Regular price
$118.00 USD
Regular price
Sale price
$118.00 USD
Unit price
per
Sale
Sold out
Share
View full details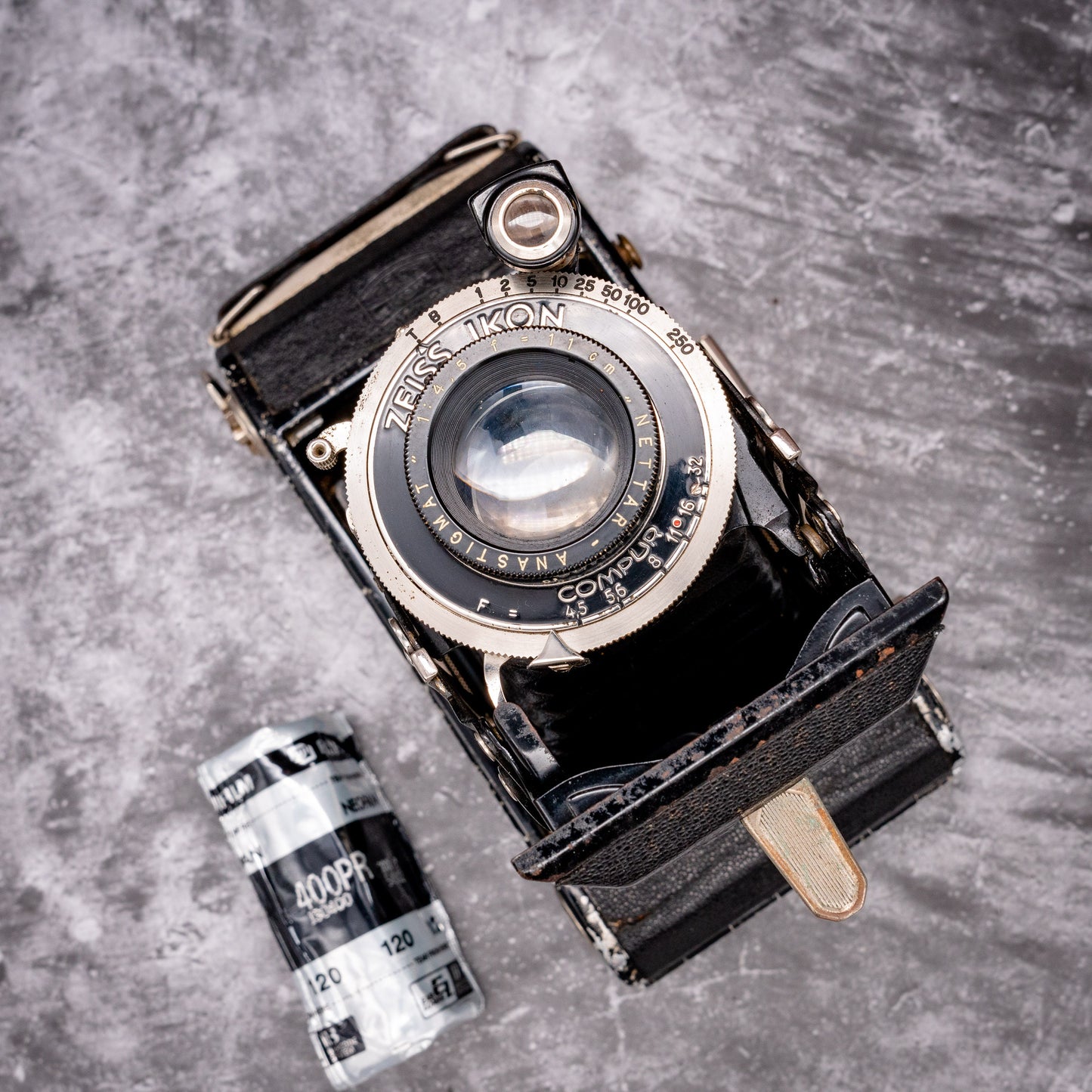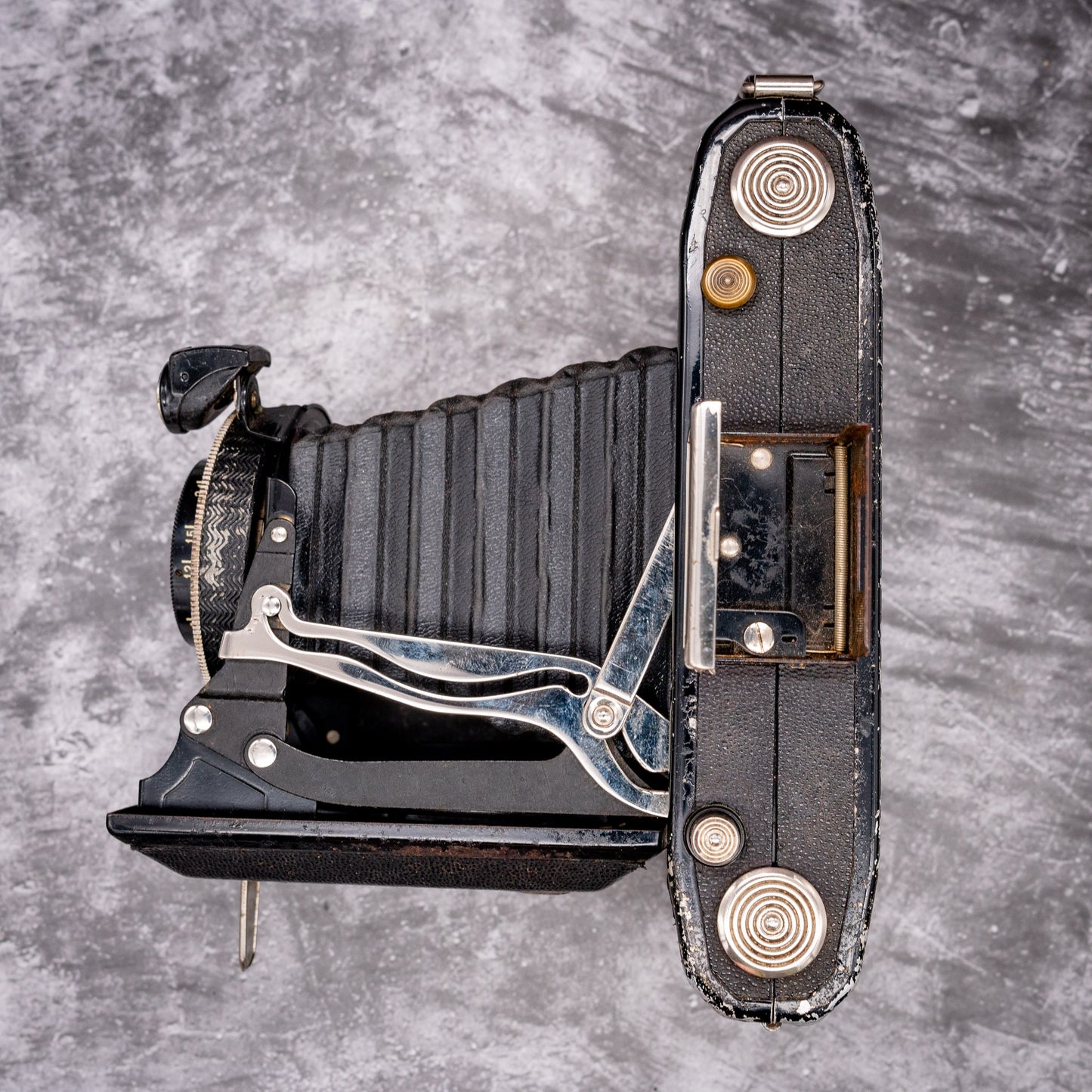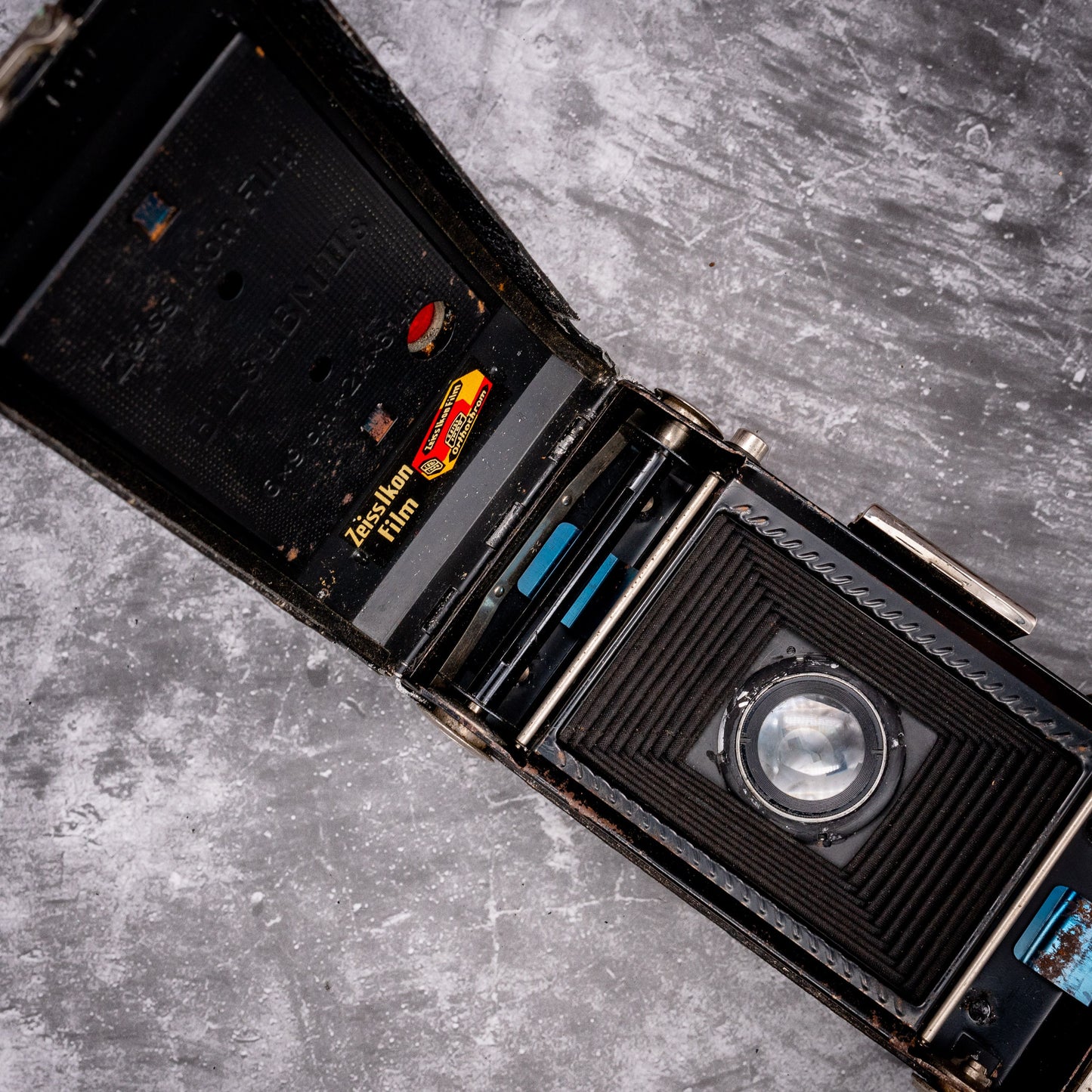 Message to buyers

Hi there,

Thank you so much for supporting my store! It really means the world that you've chosen to join Expired Film Club. I'm very passionate about film photography, so it's great to see more people getting inspired to pick up a camera!

If you have any questions about your purchase at all, please don't hesitate to get in touch and I'll do my best to answer you. If you enjoy your experience with the store, leaving a positive review would be a huge help and is always massively appreciated. If for some reason you experience any problems with your order, please reach out to me and I will find a solution for you as soon as possible.

If you're purchasing from abroad, please also be aware that delivery times may be longer than expected, as once the package leaves the UK its in the hands of the foreign delivery partner. If there has been a delay, please check the tracking details, and if you still can't get to the bottom of it please reach out to me.

Thanks again for helping a small independent business. 

Happy shooting!

Miles x

Returns

No-hassle returns policy

I accept returns if there is an issue with the item(s) ordered

Exchanges

I accept exchanges if there is an issue with the item(s) ordered

Warranty

All cameras come with a 3 month warranty from date of purchase. Buyer must contact me and send item back within 21 days of delivery.

Conditions of return:

Buyer is responsible for return postage costs
Buyer is responsible for loss in value (as agreed upon with seller) if an item isn't returned in original condition