Perfect for those wanting to get started with 35mm film photography, or for those who want a simple but beautiful camera to carry around, this camera is very easy to use and produces great results. It is a truly versatile camera and can be used for landscapes, portraits and many other everyday uses.
This fully automatic AF zoom compact camera can imprint the year, month, and day as well as one of five messages such as "Thank you."
The AF system uses the 3-point Smart Autofocus with a near-infrared beam. It enables focus to be achieved even with a subject near the edge of the picture area.
The 38-60mm f/3.8-5.6 zoom lens has 6 elements in 6 groups and power zooming. The full auto program mode uses 3-zone metering with a composite SPC.
Features:
AF System 3-point Smart Autofocus with near-infrared beam. Prefocus enabled.
Lens 38-60mm f/3.8-7.2 (7 elements in 7 groups). Zoom button provided.
Shutter Electromagnetic programmed shutter and aperture. In auto mode and flash-on mode: EV 9.25 (f/3.8 at 1/40 sec.) – EV 17 (f/22 at 1/300 sec.) at 38mm, and EV 11 (f/5.6 at 1/60 sec.) at 60mm. In flash-off mode: EV 2.85 (f/3.8 at 2 sec.) – EV 17 (f/22 at 1/300 sec.) at 38mm, and EV 4 (f/5.6 at 2 sec.) – EV 18.4 (f/34 at 1/300 sec.) at 60mm. Built-in electronic self-timer.
Viewfinder Direct zoom viewfinder with frames. 0.4x – 0.64x magnification and 84% coverage. Within the image area are the AF frame and parallax correction marks.
EE Composite SPC for full-auto program EE with 3-zone metering. Metering range of EV 2.85 – 18.5 (ISO 100). Automatic exposure compensation of EV +2 for backlit subjects. Film speed range: ISO 50 – 3200 (with DX code).
Built-in Flash Fixed, built-in flash. Guide No. 11 (at ISO 100 in meters). Fires automatically in low-light and backlit conditions.
Autodate
Feature Year, month, day; day, hour, minute; and 5 captions for imprinting.
Power Source One 6 V 2CR5 lithium battery
Film Loading &
Advance After opening camera back, align film leader at mark, then close the camera back for auto loading. Automatic film advance with built-in motor. Film advance speed of 0.5 sec. per frame.
Frame Counter Seven-segment LCD on camera top. Counts up during film advance. Counts down during film rewind.
Film Rewind Automatic rewind with built-in motor. Midroll rewind enabled.
Comes supplied with a roll of expired 35mm film for that extra vintage look, so you're ready to shoot as soon as it arrives.
Tested & in full working order. Returns accepted within 14 days if there is an issue with the camera.
*Requires 1 x CR123 batteries (not included).
*Roll of film included may not be the same as shown in the listing photos.
Regular price
$103.00 USD
Regular price
$158.00 USD
Sale price
$103.00 USD
Unit price
per
Sale
Sold out
Share
View full details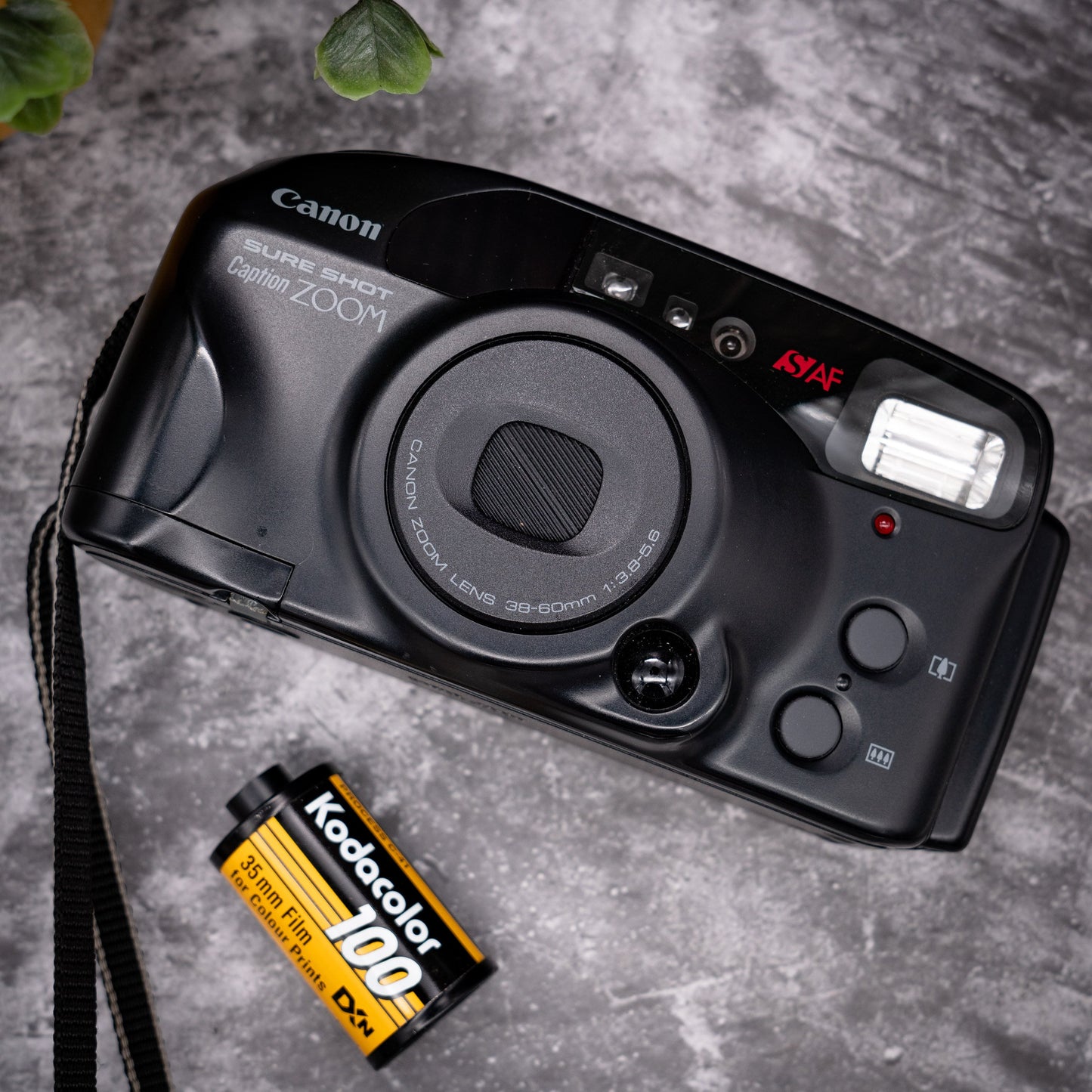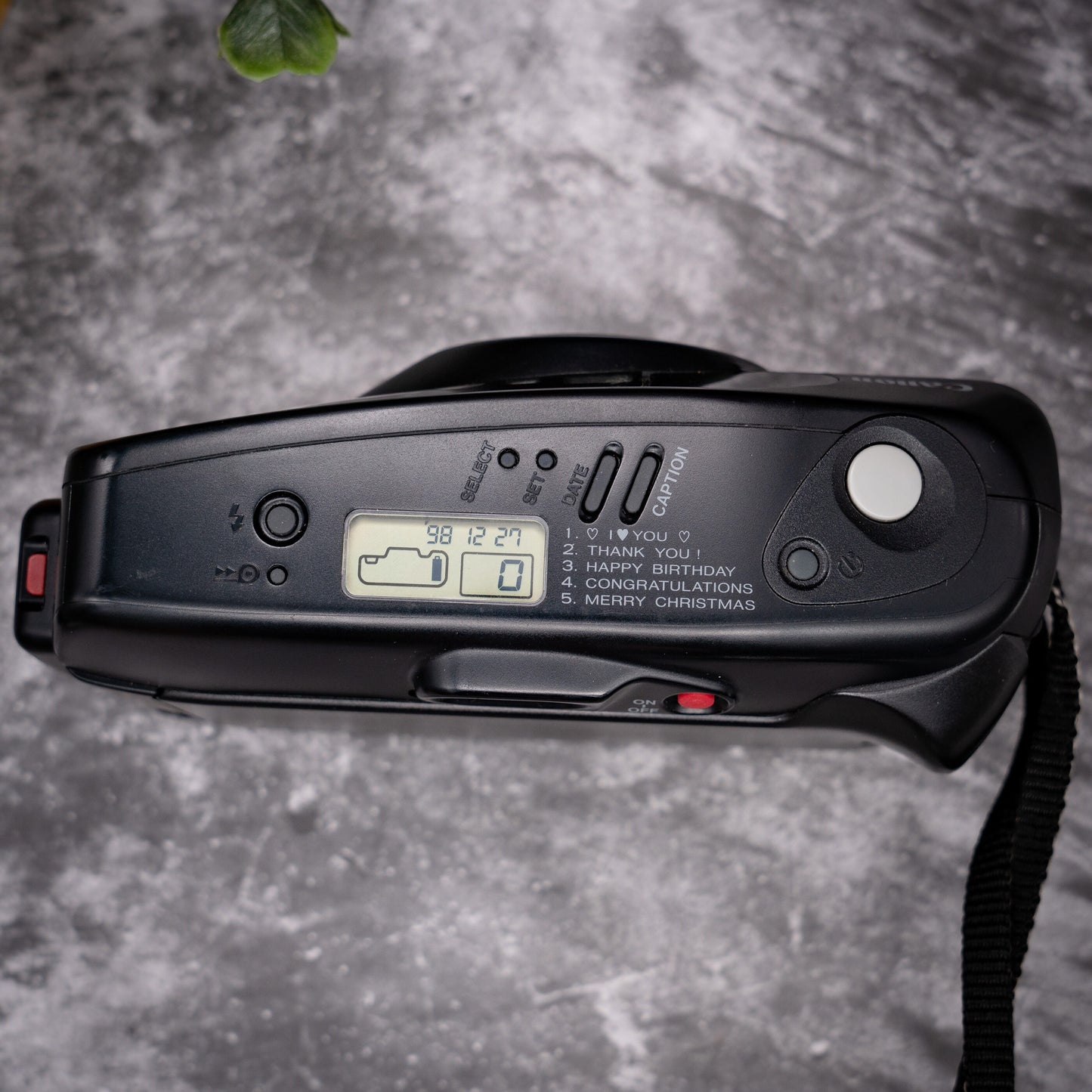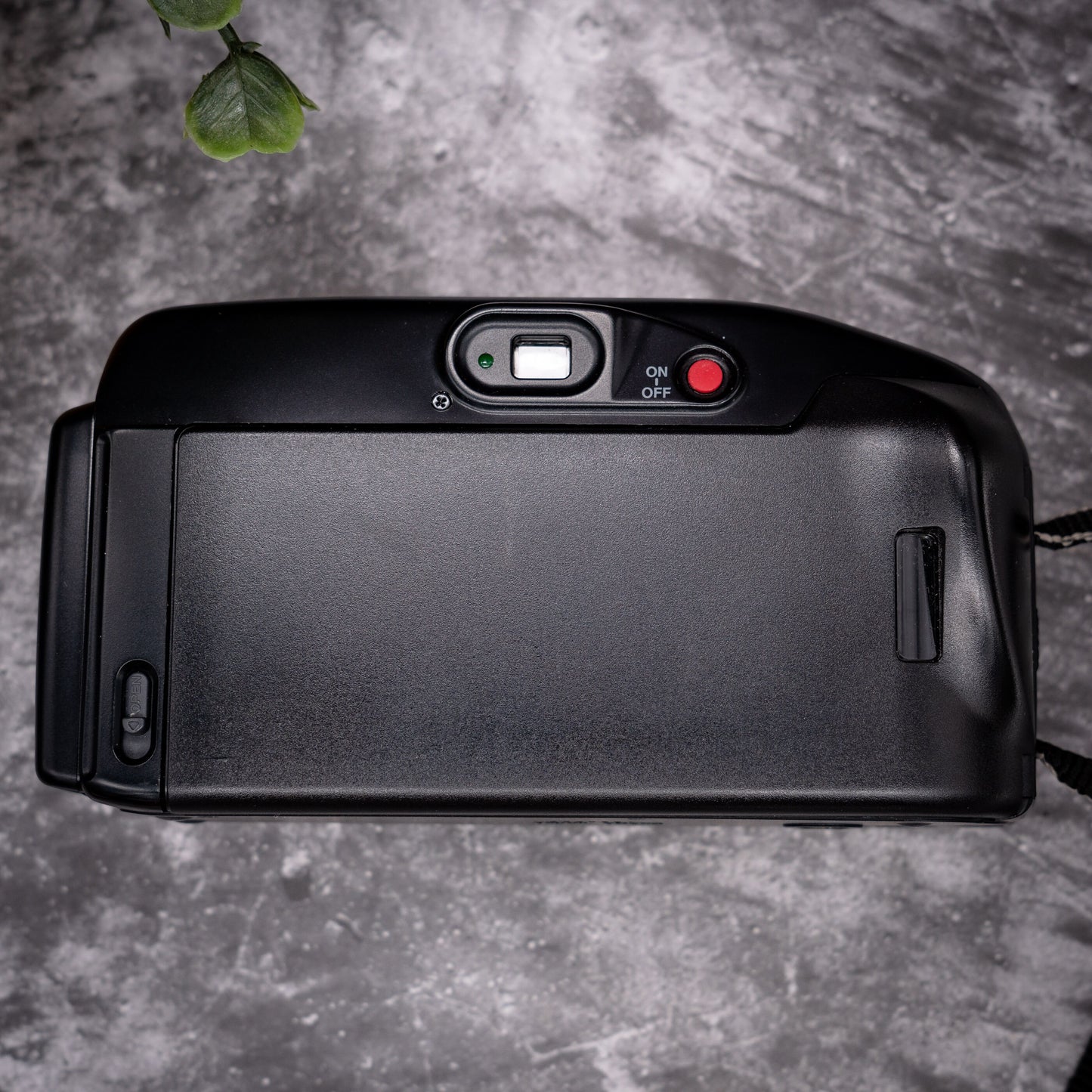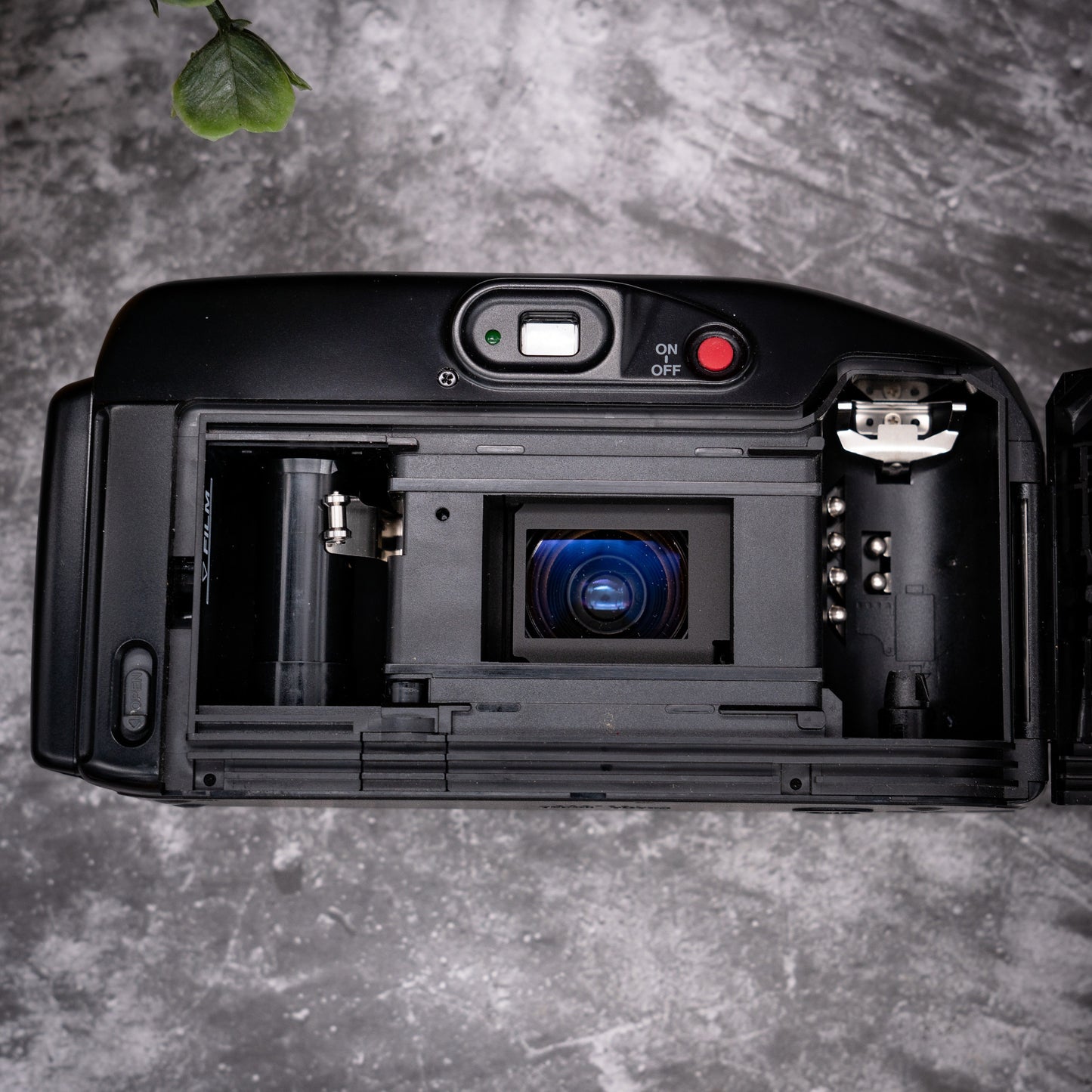 Message to buyers

Hi there,

Thank you so much for supporting my store! It really means the world that you've chosen to join Expired Film Club. I'm very passionate about film photography, so it's great to see more people getting inspired to pick up a camera!

If you have any questions about your purchase at all, please don't hesitate to get in touch and I'll do my best to answer you. If you enjoy your experience with the store, leaving a positive review would be a huge help and is always massively appreciated. If for some reason you experience any problems with your order, please reach out to me and I will find a solution for you as soon as possible.

If you're purchasing from abroad, please also be aware that delivery times may be longer than expected, as once the package leaves the UK its in the hands of the foreign delivery partner. If there has been a delay, please check the tracking details, and if you still can't get to the bottom of it please reach out to me.

Thanks again for helping a small independent business. 

Happy shooting!

Miles x

Returns

No-hassle returns policy

I accept returns if there is an issue with the item(s) ordered

Exchanges

I accept exchanges if there is an issue with the item(s) ordered

Warranty

All cameras come with a 3 month warranty from date of purchase. Buyer must contact me and send item back within 21 days of delivery.

Conditions of return:

Buyer is responsible for return postage costs
Buyer is responsible for loss in value (as agreed upon with seller) if an item isn't returned in original condition